Camille E. Trummer
Economic Recovery Coordinator
Department: Staff
camille.trummer@greaterportlandinc.com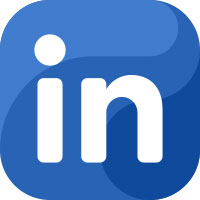 ---
Camille coordinates and leads the Greater Portland Economic Recovery Implementation Task Force and tracks the progression and advancement of key recommendations and actions. To encourage additional collaboration and strategic communication throughout the project, Camille also conducts outreach, hosts one-on-one meetings, and facilitates feedback loops with the project team to ensure responsiveness to ongoing strategic direction.
Camille E. Trummer is a leader in human-centered strategic communications, community outreach and engagement design and inclusive facilitation. She has partnered with nonprofit organizations, government agencies, and cities to create more equitable and community-driven livability projects and public health initiatives.
As Principal Owner of Camille E. Trummer Consulting, she leads research, strategy, and engagement design to help clients achieve long-term, sustainable outcomes through relationship-building, process-development, co-creation and customized implementation. Camille is also the Community Engagement Director at Brink Communications – a woman-owned communications, marketing and design firm working at the intersections of urban innovation, public health, and racial and social justice.
Previously, Camille worked as a Communications Strategist for the City of Portland's Bureau of Planning and Sustainability and developed strategies and communications products for urban planning and climate action initiatives, including Portland's first Home Energy Score program. Prior to that, she served as a policy advisor for former Portland Mayor Charlie Hales and had a track record of effectively negotiating with local, state and regional elected officials to develop progressive urban planning and sustainability policies in a challenging resource-sensitive environment.
Camille's community engagement frameworks have been adopted and modeled by The Oregon Health Authority and The Oregon Community Foundation, and several other organizations across the Pacific Northwest region.