Greater Portland consistently ranks highly for value and affordability. Businesses can reduce their fixed costs by relocating to our region. The savings are most significant in the lower cost of real estate and energy. For example, industrial and office space costs less than nearby Seattle, San Diego, Los Angeles, San Jose and San Francisco. Employees also benefit from the lower cost of real estate, something that can make it easier to recruit top talent.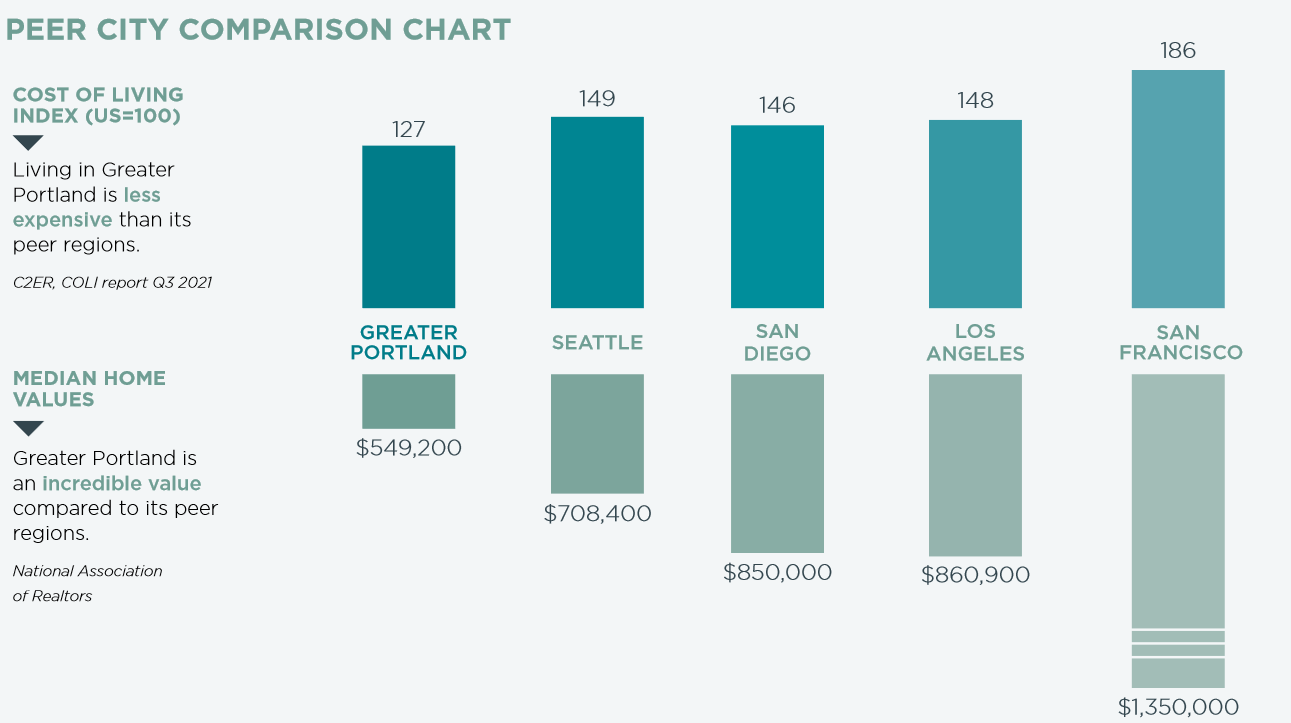 Recognized for Our Value
U.S. News & World Report ranked Greater Portland as the most affordable metro on the West Coast in 2021.
Wallet Hub ranked Washington and Oregon No. 1 and No. 3 for the lowest energy costs in the U.S. in 2021.
The Tax Foundation ranked Oregon and Washington in the top 25 business tax climates in the nation. Though adjacent to Oregon, California is ranked No. 48.

Use this cost of living calculator to compare one of our communities to where you live currently, or to other West Coast cities you are considering for your new home.