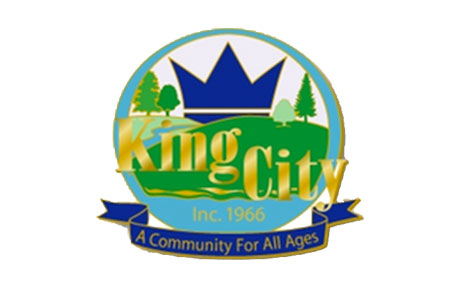 King City, OR
---
The City of King City is a small community nestled between the Tualatin River and the south slope of Bull Mountain in Washington County, Oregon. It offers a quality business environment, healthy neighborhoods, well-built infrastructure and buildings, and beautiful spaces and places. Whether it's a new start-up, an existing company, or business relocation, King City is here provide resources and assistance to help business thrive. Learn more here.
King City, OR
Population
Population
Growth Rate
0.75%
Housing & Income
Income Projection
Median Household
$57,074 $63,568
Average Household
$93,677 $110,330
Per Capita
$47,003 $55,663
Workforce
2023 Arts/Entertainment/Rec
Businesses
5
Employed
462
2023 HealthCare/Social Assist
Businesses
18
Employed
234
2023 Accommodation/Food Service
Businesses
12
Employed
181
2023 Food Service/Drinking Estab
Businesses
11
Employed
167
2023 Other Service excl Pub Admin
Businesses
16
Employed
143
2023 Retail Trade Businesses
Businesses
12
Employed
85
Average Commute Time
0 min.
Resident Commuters
1,211
Non-Resident Commuters
567