Greater Portland Ranked No. 1 Best Place to Live on the West Coast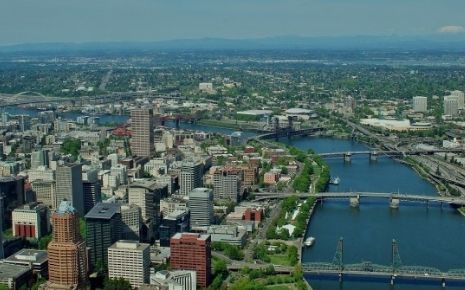 15 Oct 2020
Economic News, GPI in the News
Greater Portland is the best place to live on the West Coast, according to a new ranking from U.S. News & World Report. To compile the annual list, U.S. News analyzed the 150 most populous metro areas and ranked them according to value, desirability, job market and quality of life. Greater Portland scored high in all of these categories, and nabbed a near-perfect desirability score. That score, calculated from a survey of 3,000 people across the U.S. conducted in August 2020, shows that the Portland area remains a very attractive place to live.
Overall, the report ranked Greater Portland the No. 9 best place to live in the country, beating out Seattle and San Francisco for the top West Coast spot.
"Locals tend to be friendly and laid-back while maintaining a healthy work ethic," the report says. "This, combined with Portland's emphasis on self-expression, has created a breeding ground for many independent businesses and startups.
"Portland is a well-rounded region with more than just the offbeat shops and events. Museums, art galleries and the oldest public library on the West Coast feed a population with more academic degrees than the national average. The metro area's loyal sports fans avidly support their NBA basketball team, the Portland Trail Blazers; MLS soccer team, the Portland Timbers; and major junior ice hockey team, the Portland Winterhawks."
The report goes on to highlight the Portland area's ample outdoor recreation options, internationally recognized food scene and fast-growing wine and spirits industries.
Interested in moving to Greater Portland? Check out the Portland Relocation Guide.
Want to learn more about the region's top industries? View on the website:
Athletic & Outdoor (top employers include Nike, Adidas and Columbia Sportswear)
Clean Technology (top employers include Vestas, SunPower and CLEAResult)
Computers & Electronics (top employers include Intel, LAM Research and Mentor Graphics)
Health Sciences & Technology (top empoyers include Genentech, Banfield and Acumed)
Metals & Machinery (top employers include Daimler Trucks, Boeing and Vigor Industrial)
Software & Media (top employers include ZoomInfo, AWS Elemental and Salesforce)