David Pachter of JumpCrew featured in GPI's Groundbreakers interview series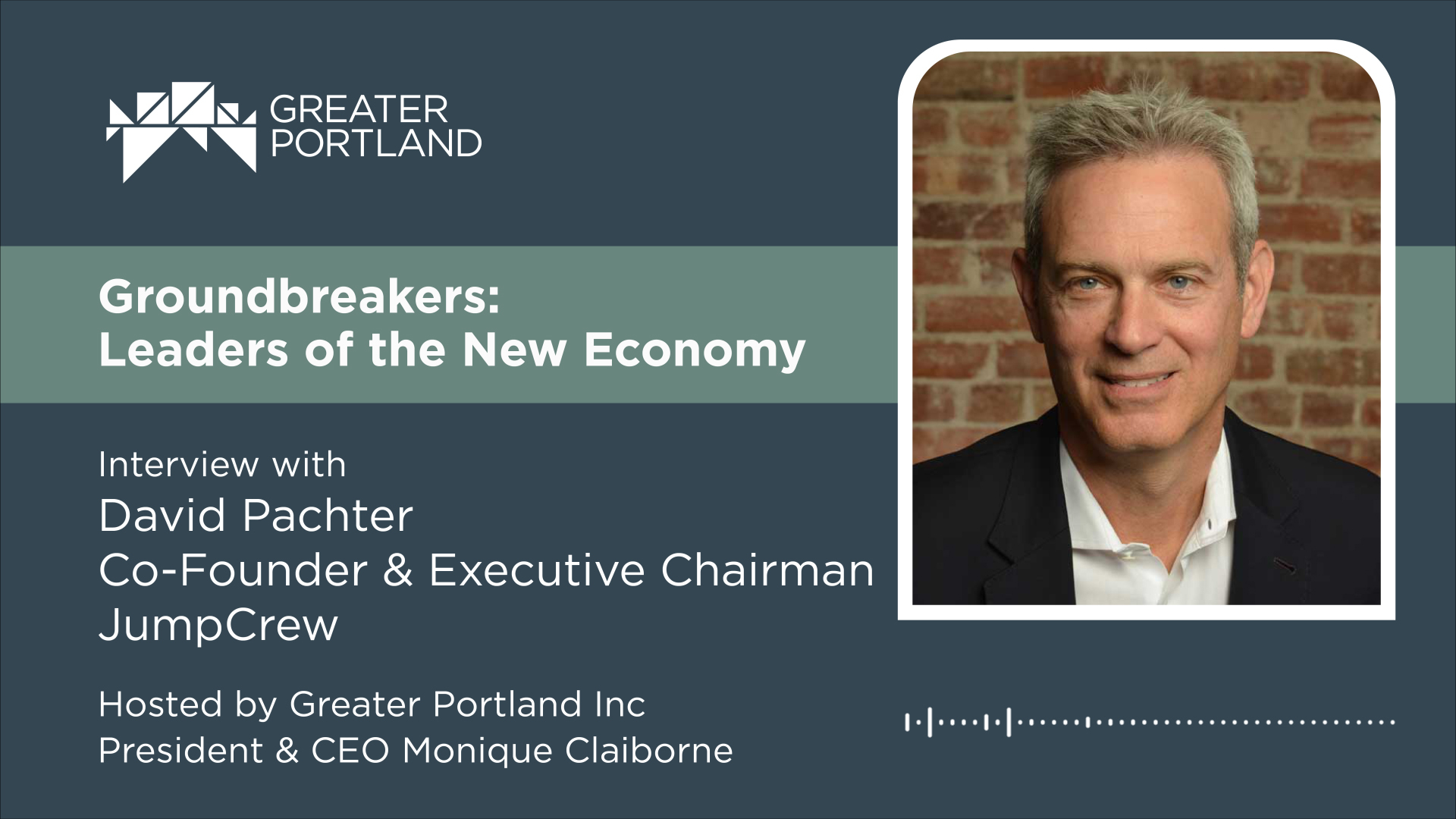 In the first episode of our series Groundbreakers: Leaders of the New Economy, Greater Portland Inc CEO Monique Claiborne interviews David Pachter, co-founder and executive chairman of JumpCrew, and author of "Remote Leadership: How to Accelerate Achievement and Create a Community in a Work-From-Home World."
JumpCrew is an outsourced sales and marketing firm based in Nashville. Watch the interview on our YouTube channel to hear how David, a self-described "slacker-to-CEO," grew his company from two employees to 400 in less than 5 years. He also reveals what it means to be a successful leader in a remote-work environment.
This interview is the first in our series, Groundbreakers: Leaders of the New Economy. The series features interviews with bold leaders who are disrupters and job creators delivering an outsize impact on the economy. We want to share the perspective of executives who go beyond company mantras and mission statements to propel their company forward, and hope leaders in the Portland area can learn from these interviews.