Economic Development Week: GPI Highlights Business Support Efforts, Creative Company Pivots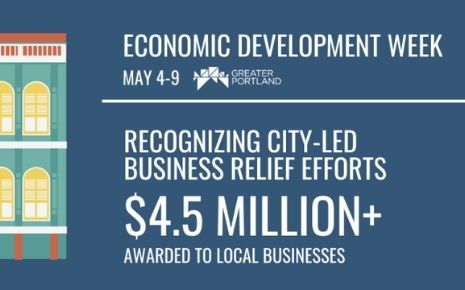 4 May 2020
GPI in the News
May 4-9 marks Economic Development Week, created by the International Economic Development Council to increase awareness for local programs that create jobs, advance career development opportunities and increase the quality of life in communities everywhere.
Each day this week, GPI will highlight innovative responses to the economic crisis from around the region, including city-led relief efforts and creative pivots by companies. Follow us on Twitter, LinkedIn, Facebook and Instagram to see how our region has responded, and check back here for daily updates.
Monday: City-led efforts to support local businesses (grants and loans)
Tuesday: City-led efforts to support local businesses (technical assistance, creative solutions)
Wednesday: Company efforts to manufacture personal protective equipment and hand sanitizer
Thursday: Companies responding to the pandemic with creative products or business models
Friday: Community-led collaborations
Gift card purchasing efforts: Built Oregon, Greater Vancouver Chamber of Commerce, PDXSOS and Float have each developed a platform that makes it easy for community members to purchase gift certificates from participating businesses.
Platforms to offer and request assistance: BBPDX Switchboard and Connecting Dots PDX enable users to connect with those who can help them with specific needs, from user testing and website development to contract work and donations.
Virtual tip jars: The Hillsboro Chamber of Commerce and Jacqi Ko, a manager at Portland bar Hey Love, have created virtual tip jars to allow community members to support laid-off service industry workers.
GoFundMe: Greater Portland community members have collectively donated hundreds of thousands of dollars to individual businesses' campaigns on the crowdfunding platform.