Revolutionary Education Startup Verto Moves Headquarters to Portland

23 Oct 2020
Press Release, GPI in the News
FOR IMMEDIATE RELEASE
Oct. 23, 2020
Media Contact
Anna Marum
Greater Portland Inc
anna.marum@greaterportlandinc.com
971-339-2012
Education Startup Revolutionizing the First-year College Experience Moves HQ to Portland
Verto Education is relocating its headquarters from the Bay Area to Greater Portland.
PORTLAND, OR — Greater Portland Inc is pleased to announce that Verto Education, a unique "gap year without the gap" college program, is relocating its headquarters from Berkeley, California to Portland, Oregon. The fast-growing startup currently employs 20 Portland residents. Although working remotely in the midst of the pandemic, Verto's new office is located at 11 NE Martin Luther King Blvd.
Verto is a unique and innovative gap year program that allows students to earn their first semester or year of college credit abroad with guaranteed admission into one of their 50 partner institutions including institutions such as the University of Oregon, William & Mary, and the University of Tennessee at Knoxville. Students participating in this program earn 16 general education credits each semester, which allows them to stay on track for graduation and begin college confident and prepared through life-changing experiences that occurred throughout their program. Verto offers unique semester experiences in locations like New Zealand, Spain, Costa Rica, London, Spain, Australia, and Hawaii.
The company chose to relocate to Greater Portland for its creative, socially-minded talent pool, robust education sector, West Coast affordability and excellent quality of life.
"As Verto continues to grow our enrollment and evolve how students traditionally spend their freshman year of college, we are thrilled to be bringing our team to a bigger space, closer to our university partners, and in a city that we all have really enjoyed getting to know," said Verto President and Co-Founder Mitch Gordon.
Verto's university partners in the region include the University of Oregon, Portland State University and Lewis & Clark College.
This past fall, Verto partnered with Minerva to create a 'pandemic proof' year-long freshman year for students looking for a safe and affordable alternative to the traditional first-year experience. Additionally, the recently launched their first-ever honors program, which allows students to participate in an immersive, academically rigorous program that delves into the world's most troubling issues like politics, climate change, food security and more. Students who are accepted into the Change the World honors program with an annual family household income less than $65,000 will receive a full grant to meet all their financial needs.
"As the University of Oregon continues our work on being a leading institution in supporting first year abroad experiences before a student's first year of college, we are pleased to partner with Verto," said Jim Rawlins, UO director of admissions and assistant vice president for enrollment management. "We are among the very first institutions in the U.S. to sign on with Verto. They provide a rich educational experience for incoming students and we are excited to have them located in Portland."
Verto's Portland headquarters office houses its marketing, recruitment and partnership departments.
"We are pleased that Verto has underscored the value of doing business in our region by choosing to move its headquarters here," said Cara Rene, Greater Portland Inc's interim president and CEO. "Verto's presence in Portland adds to the robust, high quality offerings within our region's higher education industry, and our community offers Verto access to young, educated talent and a collaborative environment among our education institutions."
GPI was proud to lead the relocation of Verto's headquarters, along with Hasson Company Realtors, CBRE, Business Oregon and Technology Association of Oregon.
To learn more about Verto Education or to apply for experiential education abroad, visit vertoeducation.org.
###
---
About Greater Portland Inc: Greater Portland Inc provides support and services to companies seeking to relocate or expand in Greater Portland, a region that spans two states and seven counties. A true public-private partnership model, Greater Portland Inc is supported by 90 public- and private-sector partners who are committed to advancing regional economic development through job growth and investment. Greater Portland Inc and partners shape the region's economic future and market the region to the world. Learn more at greaterportlandinc.com.
More Topics
Greater Portland Inc is seeking our next president & CEO. Learn about this vital regional role and apply here.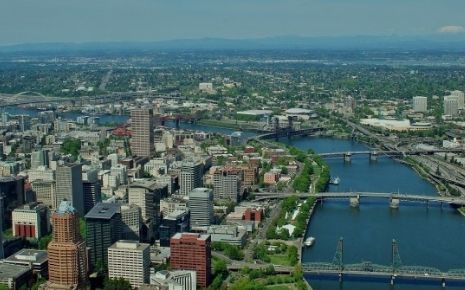 Greater Portland is the best place to live on the West Coast, according to a new ranking from U.S. News & World Report. To compile the annual list, U.S. News analyzed the 150 most populous metro areas and ranked them according to value, desirability, job market and quality of life...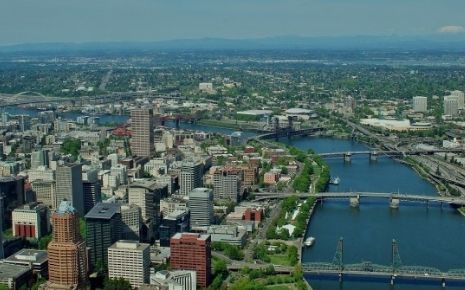 A recent study found that Portland has the second-lowest rate of COVID-19 cases per capita among the nation's 30 largest cities. The study, conducted by the Seattle mayor's office, compared coronavirus case rates for the country's 30 most populous cities.  Portland, represented by Multnomah County data, came in second,...