Monique Claiborne Selected to Lead Greater Portland Inc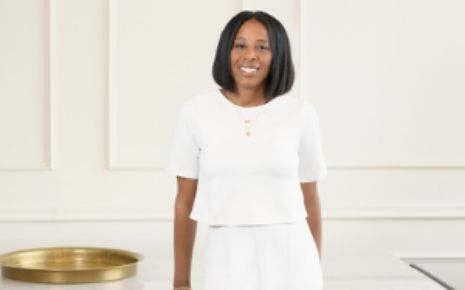 3 Feb 2021
GPI in the News
FOR IMMEDIATE RELEASE
Feb. 3, 2021
Media Contact
Anna Marum
Greater Portland Inc
971-339-2012
anna.marum@greaterportlandinc.com
Monique Claiborne selected to lead Greater Portland Inc
With international expertise and experience in business recruitment, government and finance, Claiborne is uniquely qualified to helm the regional economic development organization.
PORTLAND, Ore. – The Greater Portland Inc (GPI) board of directors has named Monique Claiborne as the organization's new president and CEO. Claiborne will oversee the nonprofit public-private partnership, which advances regional economic development through job growth and investment in the seven-county, bi-state region.
"Monique's extensive experience in all areas of economic development – from business recruitment and foreign direct investment to government and finance – make her exceptionally qualified to lead GPI into a new era," said Michelle Weisenbach, KeyBank President and Commercial Banking Sales Leader for Oregon/SW Washington and chair of the CEO search committee for the GPI board of directors. "She has a proven track record as a highly effective communicator, and her experience working for public, private and nonprofit organizations will be a distinct advantage in GPI's role convening diverse regional partners."
Prior to joining GPI, Claiborne was the founder of The Kenley Group, a Portland-based consulting firm where she advised and strategized with nonprofits and municipalities nationwide. While in Portland, Claiborne advised the City of Detroit on fiscal, economic and administrative projects. Before that, Claiborne served as the legislative operations chief financial officer for the City of Detroit, where she oversaw the $100+ million budget for legislative departments during economic recovery and post-bankruptcy.
Claiborne also served as business attraction manager for the Detroit Regional Chamber, where she led a strategy to attract firms from Europe, North America and Asia to the 11-county region. In addition, Claiborne brings technical expertise in tax credits and incentives for both public and private organizations from her time as a state and local tax consultant for Ernst & Young, where she helped firms expand and grow in Michigan.
"I am looking forward to growing the organization and expanding the regional economy," Claiborne said. "One of GPI's biggest assets is its strong regional buy-in from both the public and private sectors, but it's imperative companies that have benefited from the region's workforce also invest in the region for continued growth. As we work to grow Greater Portland's economy, we need to ensure that equity is central to that growth every step of the way. The pandemic has exposed and worsened existing inequities in the region, including uneven access to capital, and I plan to address this directly."
Claiborne holds a bachelor's degree in business administration and finance from the University of Michigan and a master's degree in international public policy from University College London. Crucially for Greater Portland, whose economy is heavily reliant on trade, Claiborne's international experience will allow her to bring a global perspective to GPI's initiatives to boost local foreign investment.
Claiborne is deeply invested in the Greater Portland community, and serves on the board of directors for Planned Parenthood Columbia Willamette. She is also passionate about ending mass incarceration. Prior to the pandemic, Claiborne volunteered at Coffee Creek Correctional Facility, Oregon's only women's prison, empowering women through entrepreneurship.
The search committee for the GPI board of directors conducted a national search for a new CEO, and received hundreds of applications. Tigard-based Motus Recruiting assisted with the search.
"It was critically important that we had a regional perspective on the hiring panel, including representation from small and large companies as well as the public sector and the private sector," said City of Vancouver Mayor Anne McEnerny-Ogle, who sat on the search committee. "It was clear from the start that Monique had an innate understanding of the bi-state nature of this market, and her commitment to building a shared regional strategy was a deciding factor in hiring her."
Claiborne will assume her new role on Feb. 8.
###
---
About Greater Portland Inc: Greater Portland Inc provides support and services to companies seeking to relocate or expand in Greater Portland, a region that spans two states and seven counties. A true public-private partnership model, Greater Portland Inc is supported by nearly 90 public- and private-sector partners who are committed to advancing regional economic development through job growth and investment. Greater Portland Inc and partners shape the region's economic future and market the region to the world.