New Amazon Sort Center in Canby to Employ Over 500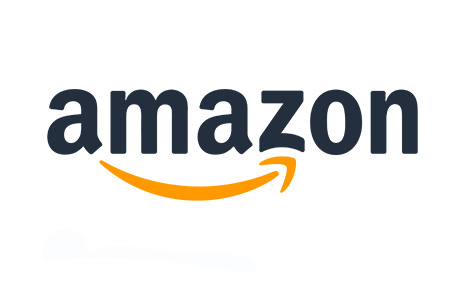 17 Sep 2021
Press Release, GPI in the News
AMAZON ANNOUNCES PLANS TO EXPAND OPERATIONS IN CANBY OREGON WITH NEW SORT CENTER
New Amazon facility will create more than 500 jobs in the Canby region with an average starting wage of $18 per hour, comprehensive benefits, and longer-term career opportunities for local residents
Amazon announced today it will open a new sort center in 2023 in the City of Canby. More than 500 new employees will help sort and ship packages at the 517,000 square-foot facility for final delivery to customers.
"I look toward a future of building a relationship with Amazon – just as I do with all of the businesses located within the Canby Pioneer Industrial Park," said Canby Mayor, Brian Hodson. "I look forward to this opportunity to work with an innovative company which will have long-term impacts on our community through new jobs, revenues, and growth that will help working families across our region."
"With nearly 63,000 people still unemployed in our region, we were happy to play a role in recruiting Amazon to Canby," said Monique Claiborne, president and CEO of Greater Portland Inc, the regional economic development organization. "Jobs at all skill levels are key to moving the needle forward in our region's economic prosperity."
"Amazon is excited to expand our operations network to the Canby area in order to best serve customers in the region," said Amazon Spokesperson, Karen Riley Sawyer. "We are excited to create new jobs and economic investment and we look forward to continuing to grow our partnerships within this community."
Investing in employees at Amazon Operations
On top of Amazon's average starting wage of $18 per hour, the company also provides full-time employees comprehensive benefits from day one, worth an additional $3.50 per hour. They include health, vision, and dental insurance, 401(k) with 50% company match, up to 20 weeks paid parental leave, and Amazon's Career Choice program, in which Amazon will pay full college tuition for its front-line employees as part of its $1.2 billion investment to expand education and skills training benefits for its U.S. workforce.
A job at Amazon can be a springboard to an Amazon career or other opportunities. In 2020, Amazon promoted over 35,000 employees in its operations network and continues to invest in the long-term career success of employees inside and outside of the company.
In 2019, Amazon committed $700 million to providing 100,000 employees with access to upskilling programs through 2025. Amazon was recently ranked #2 on the Forbes World's Best Employers list.
Investing in communities where employees live and work
Amazon's fulfillment network supports businesses of all sizes worldwide through its Fulfillment by Amazon offering, and many of those local organizations are based right here in Oregon. More than 28,000 small and medium-sized businesses and independent authors in Oregon are growing their businesses with Amazon. In 2010-2020, Amazon invested over $7.5 billion in Oregon including infrastructure and compensation to our employees. As a result of Amazon's investments in Oregon, more than $5 billion has been added into the state GDP.
Amazon has created over 13,000 full-time and part-time jobs in Oregon. While the company is not yet hiring for the upcoming Canby location, Amazon continues to hire new full-time and part-time associates across the Portland and Salem-area region. Interested candidates are encouraged to visit amazon.com/apply to learn more.
Job candidates must be 18 years or older and have a high school diploma or equivalent to be considered. All interested candidates need to apply online where they can indicate a shift preference and select an appointment time to attend an upcoming hiring event and orientation. Shift schedules will vary. Veterans and military spouses are encouraged to apply.
Safety at Amazon Operations
Amazon prioritizes the safety and health of its employees. In 2020, Amazon invested $11.5 billion to help keep employees safe and get products to customers. To date, the company has made over 150 significant process changes to ensure the health and safety of teams with investments in personal protective equipment, enhanced cleaning of its facilities, process paths that better allow for effective social distancing, and developing its own COVID-19 testing capabilities. To learn more about the steps we are taking to help keep employees safe, click here.
About Amazon
Amazon is guided by four principles: customer obsession rather than competitor focus, passion for invention, commitment to operational excellence, and long-term thinking. Customer reviews, 1-Click shopping, personalized recommendations, Prime, Fulfillment by Amazon, AWS, Kindle Direct Publishing, Kindle, Fire tablets, Fire TV, Amazon Echo, and Alexa are some of the products and services pioneered by Amazon. For more information, visit amazon.com/about and follow @AmazonNews.
###