Viewpoint: Why Oregon Should Be Concerned About Intel's Ohio Expansion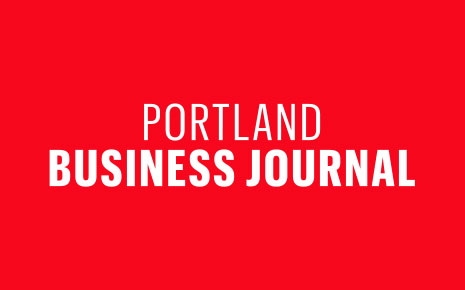 27 Jan 2022
GPI in the News
By Monique Claiborne, President & CEO, Greater Portland Inc
This op-ed appeared in the Portland Business Journal.
In the last six months, Intel has announced two $20 billion expansions: One at an existing Arizona complex, and one in Ohio, which did not have an existing chip manufacturing presence. If we weren't concerned before, we should be now.
Oregon is the heart of Intel's research and development operation (for now), but there are lessons to be learned from Ohio's recent success. If we still want to claim the semiconductor space as a competitive key industry, we must act urgently.
As the U.S. government increasingly invests in domestic high-tech manufacturing, and as the global economic recovery continues to gain steam, bottlenecks have appeared in every link of the supply chain.
Oregon has an opportunity to seize market share from both international and domestic players. As small, mid-size and large companies actively scout prospective U.S. manufacturing sites, we have to bid adieu to passive and complacent approaches to pursuing OEMs and suppliers.
In order to compete with the Southwest, South and Midwest for projects, Oregon has to build an infrastructure that features available land (1,000+ acres), affordable utilities, ample water supply, skilled workforce, and a predictable and friendly business climate. With tens of thousands of jobs up for grabs, the stakes demand a bipartisan commitment to infrastructure creation, economic development and a strong policy focus.
We have begun to take steps to address the current manufacturing climate. Duncan Wyse, president of the Oregon Business Council, has assembled a task force which will target the semiconductor industry and offer solutions to barriers. The task force encompasses political and business leaders, including U.S. Senator Ron Wyden and Portland General Electric CEO Maria Pope.
While we are preparing tangible steps, Ohio's governor and lieutenant governor were aggressively pursuing Intel CEO Pat Gelsinger. "We made them feel very confident that we were going to be honest…that folks from Ohio work hard. They value manufacturing. That we understood this is an American play for economic and national security…" said Ohio Lt. Gov. Jon Husted.
Over several months the governor, lieutenant governor and policymakers met multiple times with decision makers at Intel. The state passed a budget bill to boost the incentives it could offer companies that are considered "megaprojects" and answered calls at 3 a.m. to hash out details to close the deal. Ohio politicians were also forthright about what they could not do.
The Greater Portland region, which includes Intel's Hillsboro operations, has long been Oregon's economic epicenter. My organization, Greater Portland Inc (GPI), is a private-public partnership that collaborates with all levels of government along with the private sector to recruit businesses to our region.
While Greater Portland might not have been the best site for the latest Intel expansions, all regions in the state should be better prepared to make pitches for such deals in the future. Over the next decade, we will have opportunities to add thousands of jobs to our regional economy. Let's not squander them.