Greater Portland Inc announces QPO's Expansion in Tualatin, Oregon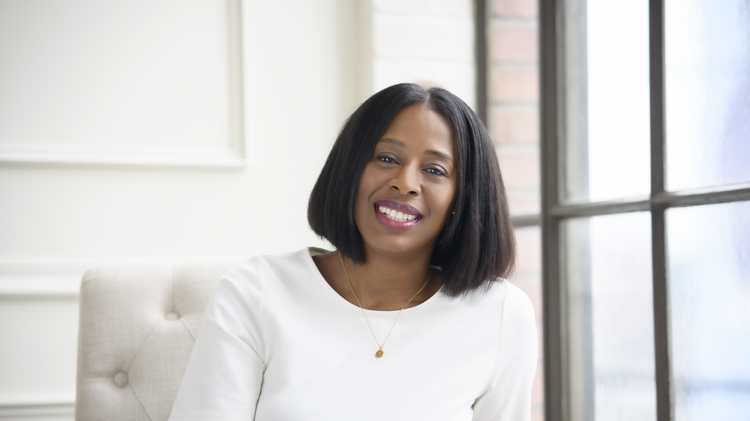 14 Sep 2023
GPI in the News
The following is an interview conducted by Monique Claiborne, President & CEO, GPI which appeared in Yahoo Finance and PRNewswire.
The renewable energy storage system company, QPO, made a deliberate decision to choose Oregon, a move that underscores the state's flourishing business environment, strategic benefits, and exceptional quality of life.
With 98% of the lithium-ion battery market currently concentrated in China, QPO's move takes on even greater significance. Bolstered by capital injections from private investment firm, J. Lu Investments Q, Cheng Pin Investment, incentives from the Inflation Reduction Act (IRA), and support from Yulon Group, the largest Taiwanese OEM, QPO is poised to make history in the U.S. market and secure a share of the multibillion-dollar global lithium-ion battery market.
I had the opportunity to sit down with QPO CEO Joseph Lu to gain insight into what attracted him to the Portland region and how he plans to elevate his company to new heights.
Strategic West Coast Location
One of the most compelling factors behind QPO's selection of Oregon is its strategic position on the West Coast of the United States. A modern transportation network and world-class ports ensure efficient distribution and logistics. Mr. Lu, who previously managed a business moving 6,000 containers annually, recognized the advantageous location of Greater Portland in benefiting QPO's supply chain operations. Focused on manufacturing residential batteries, QPO eventually aims to relocate an inverter factory from China to Tualatin and localize supply chains. With Oregon boasting top-ranked infrastructure and logistical advantages, Greater Portland offered seamless trade, enabling access to key markets in North America, China, and Taiwan.
An Industry Base Outside of Ordinary
Mr. Lu and QPO were particularly drawn to Oregon's commitment to sustainability and environmental stewardship. According to the U.S. Energy Information Administration, Oregon's renewable energy consumption as a share of the state's total was 42.9% in 2021 – 3rd highest in the country. The state's forward-thinking, streamlined regulatory framework, and emphasis on renewable energy, green practices, and conservation aligned perfectly with QPO's product. Discussions with Oregon Deputy Secretary of State, along with Business Oregon, Oregon state Representatives, the City of Tualatin, and Greater Portland Inc, supported incentives and permitting, reinforcing Oregon's pivotal role in the battery industry. Oregon provides grants of up to $50,000 to organizations who plan to apply for federal Inflation Reduction Act funds (loans or grants). This Governor's Strategic Reserve Fund supported grant is dedicated to supporting private sector Oregon climate tech/renewable energy/advanced manufacturing companies in applying for federal Inflation Reduction Act funds.
Skilled Trailblazers
Greater Portland's skilled and diverse workforce played a pivotal role in QPO's decision-making process. The state is home to renowned universities, community colleges, and workforce development programs that produce a pool of talented professionals across various disciplines. The availability of skilled human capital, ranging from electrical and mechanical engineering to warehouse packaging and technicians, will be instrumental in QPO's ability to recruit top-tier talent, fostering innovation and driving their business growth. Its future 400-person workforce will receive two months training abroad on the $6.4 million fully automated production line that is currently in use in Taiwan.
The Original Pacific Northwest Lifestyle
Oregon's exceptional quality of life, defined by its breathtaking green landscapes, picturesque vineyards, and abundant outdoor recreational opportunities, struck a chord with Mr. Lu when he chose this state as the place to grow his family and establish Powin Energy (est. 1989) and now QPO. With a three-decade history in Oregon, these elements have resonated deeply, rendering QPO an appealing haven for pursuing his entrepreneurial aspirations while finding profound personal contentment.
Conclusion
QPO's decision to expand into Oregon serves as a resounding testament to the state's appeal as a premier destination for businesses seeking growth, innovation, and sustainability. As companies transition to greener energy sources and the federal government invests in the battery industry, Greater Portland Inc is witnessing a growing interest among these companies to expand their operations.
I anticipate more businesses will follow in QPO's footsteps and explore the remarkable opportunities that Greater Portland, Oregon has to offer. From its dynamic business landscape to its unmatched quality of life, Oregon stands ready to welcome visionary enterprises and partner in their journey towards success.