Northwest Silicon Forest making moves to add to West Coast semiconductor ecosystem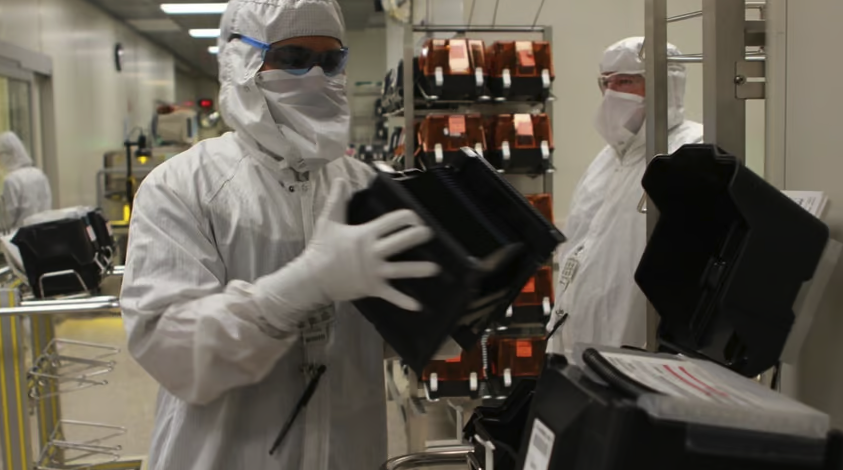 13 Sep 2023
GPI in the News
Article by GPI President and CEO, Monique Claiborne, and featured in Fierce Electronics.
As communities across the United States face a once-in-a-generation opportunity to secure federal CHIPS Act funds for the expansion and relocation of semiconductor operations, Oregon has made major state law changes to jump to the front of the line. The Portland metro area already hosts Intel's global R&D operations and a clustering of 200- and 300-mm wafer fabs supported by a vast network of suppliers.
Known as the Silicon Forest, the Portland region is uniquely positioned to attract semiconductor R&D investment in the years ahead due to its legacy industry ecosystem, specialized talent pool and workforce pipeline, and abundant, low-cost utilities.
State of Oregon legislation provides new tools for attracting business investment
The Oregon CHIPS Act, signed into law April 13, 2023 provides a $190 million fund for chipmakers seeking to expand in the state, and for the first time ever gives the Oregon governor power to designate previously untouchable rural land for semiconductor projects.
Hillsboro, home to Intel's R&D campus, is looking to add hundreds of acres of land near its northwest corner. This would create an 800-acre plot that could be used for a major manufacturing facility, to tap into the Silicon Forest's unmatched talent pool, suppliers and resources.
Silicon Forest's beginnings
Greater Portland's computers and electronics industry began in the 1940s, when Electro Scientific Industries (ESI) laid the groundwork for its laser-based processing systems for printed circuit board manufacturing.
Intel's 1974 investment in Washington County (just west of Portland) drew dozens of suppliers to the region, laying the first roots of what would become known as the Silicon Forest. The region's growth accelerated in the early 1980s when Intel moved its iAPX432 microprocessor development team to Oregon.
A robust ecosystem
Decades of investment by industry-leading OEMs, from ON Semiconductor to Microchip Technology, have created a world-class computers & electronics cluster, with an unmatched talent pool, supply chain and supportive infrastructure in the Portland region.
And this cluster is growing. In March, Microchip Technology Inc. celebrated the halfway point of a historic $800 million expansion of its manufacturing facility in Gresham, just east of Portland. Meanwhile, across the river in Vancouver, Washington, SEH America Inc. is planning a major expansion in a new 300,000-square-foot building. As growth begets growth, and talent attracts talent, the region's public-private partnerships have built a diverse tech workforce pipeline with workers who not only want to be part of the high-impact chips space, but want to stay in the Northwest to do it.
A top-tier workforce pipeline
High schools, community colleges and universities have partnered with industry leaders to build a world-class network of specialized programs that allow the Portland region to quickly train the next generation of technicians and engineers.
Last year, the Hillsboro School District partnered with Intel, Jireh Semiconductor and others to launch an advanced manufacturing apprenticeship program.
Intel partnered with Portland Community College to offer an intensive "Quick Start" program that trains qualifying students to work as factory technicians in just two weeks.
Mt. Hood Community College worked closely with Microchip to develop its mechatronics degree program, which is designed to allow students to work at internships at Microchip or other chipmakers while attending school.
Institutions are also partnering with chipmakers to conduct research at the highest level. Last year, Oregon State University announced a $200 million semiconductor research and education center.
High Quality, Low Cost Utilities
Oregon and Washington have the best energy infrastructure in the nation, based on renewable energy usage, grid reliability and average electricity costs, according to U.S. News & World Report. These factors are essential to advanced manufacturers from an operation standpoint and fit into broader corporate sustainability goals.
The Portland region provides manufacturers easy access to plentiful water thanks to the Columbia River basin and the broader Silicon Forest's high annual rainfall and proactive long-range planning by local governments, which are collaborating to build the infrastructure needed to provide improved water supply reliability and system resiliency for the next 50 years.
Uniquely Competitive
The Silicon Forest has a head start in the global chipmaking space that makes it ready for new and renewed investments. Its historic and well-maintained infrastructure, regional talent and natural resources make Oregon primed to take on new R&D investment. The Silicon Forest has a strong ecosystem that supports innovation and growth. Investments in this region yield significant returns, thanks to the existing landscape.