Regional Report: Technology and Natural Resources Fuel Pacific States' Economies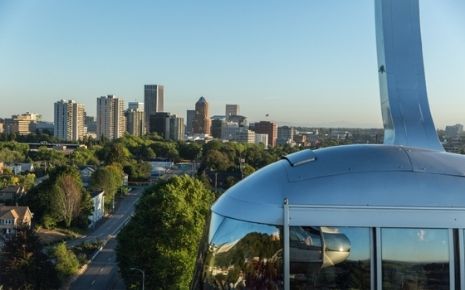 4 Mar 2020
Economic News, GPI in the News
The Greater Portland region was recently featured in an Area Development article highlighting the Pacific States. "The economies of the Pacific States — California, Washington, Oregon, Alaska, and Hawaii — represent a diverse mix of industries. Nonetheless, the region has become closely associated with the country's tech boom, while also helping to supply the world through its robust natural resources."
The article goes on to highlight the area's large pool of skilled workers and locational advantages for international trade. It also addresses the high cost of living, though Greater Portland offers a lower cost of living than many of its metropolitan counterparts in Washington and California.
"Among the top challenges that Pacific States are facing is a relatively high cost of living, especially in areas affected by the tech boom and in Hawaii, which has the highest cost of living in the country. The region also faces higher business costs in some states. California, for instance, ranks No. 47 in business costs and No. 40 in regulatory environment, according to Forbes.
"However, a high quality of life — and the benefits it provides for the workforce — helps the region combat these challenges. ... Tim Boyle, president and CEO of Columbia Sportswear, cited quality of life as a crucial reason his company has remained headquartered in Portland, Oregon, despite entreaties from elsewhere. 'The people who work here love it here, and that's a positive,' Boyle told Oregon Business magazine."